Digital Marketing for Insurance
Let us help you find your prospects
"I cannot recommend Seapoint Digital more. Their entire team is a joy to work with as well, as they create great end results."
- Nealy Diden TMA Insurance Trust
How We Can Help You Find More Success.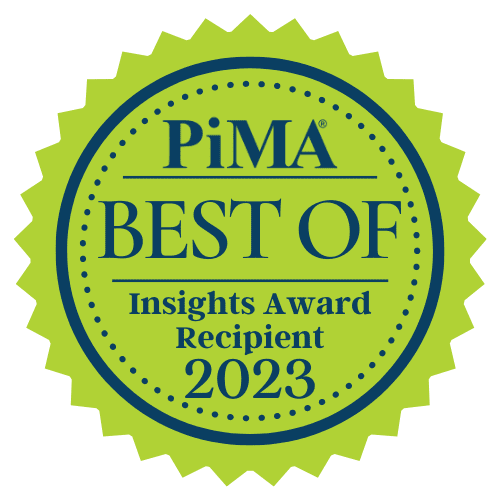 Whether you are an independent insurance agent, an agency, or you need to market your insurance products to an affinity group, we can help you meet your goals. With specialized digital marketing tools and years of insurance marketing experience, we get great results.
Professional Industry Tools
As a HubSpot Gold partner, our team can help you leverage the HubSpot suite of tools for marketing your business more effectively, in less time. We also use a variety of software to help our clients, like Raven, Moz, Mention, Ahrefs, and more.
It's Not About the Awards, But…
We've received both national and international marketing awards for our work in the insurance industry: The HubSpot Impact Award for Inbound Growth Story, and top awards from the Professional Insurance Marketing Association for three years running. What can we do for your agency?
Read our CASE STUDY: Affinity Insurance Digital Marketing: A Study in Success. 
How Does Digital Marketing Work for Insurance?
An effective digital marketing strategy has a lot of moving parts. For years, we have helped insurance agencies and affinity insurance groups manage highly successful marketing campaigns.
From writing website and social media content to creating automated email workflows, even retargeting potential customers with digital ads, our tactics get results. By partnering with Seapoint Digital, you're setting your business up for success.
Ways We Can Help Your Agency Grow
Using our effective tools and time-tested strategies, our team can help your insurance agency find new leads, create a positive image, and nurture relationships with your current customers – all with less time and effort on your part than you'd think. Here are some of the ways we help our insurance clients market their services and products effectively:
"Seapoint Digital is a great digital marketing partner for us. Since we have been with Seapoint we have seen our website metrics and email campaign performance improve month after month. Bill and his team are very knowledgeable, professional and easy to work with – we have excellent communication. I really appreciate how Seapoint takes the time to learn our business needs, listen to our concerns, and help us develop the right strategies for success with our members. And very importantly for us, Bill is a very skilled operator in working with our other consulting partners."
— John Isgitt, Vice President TMA Insurance Trust
Let's Start a Conversation.
We'd love to talk to you about your company's needs. You can choose to schedule an appointment directly with Bill Cutrer, CEO of Seapoint Digital. Or you can fill out the contact form and we'll be in touch.