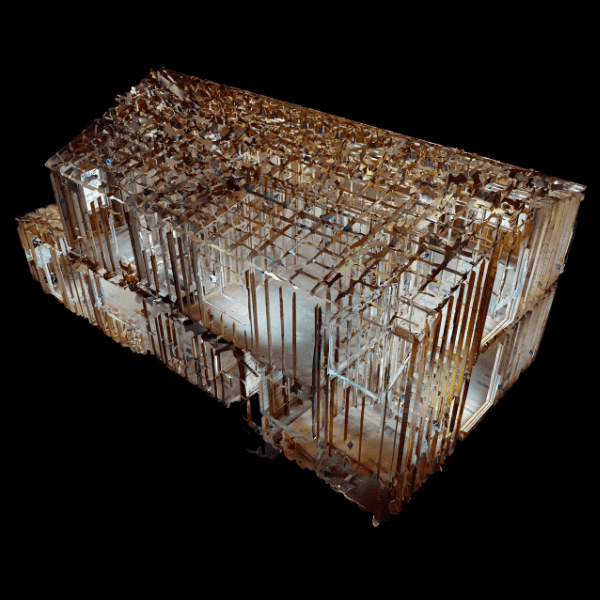 In today's fast-paced business world, we all share the common goals of working smarter, saving time, and keeping more money in our pockets. Whether you're a contractor or a professional in any other field, Matterport comes to your rescue as an incredibly versatile tool. Originally celebrated for its power in the real estate world, Matterport has blossomed into a tool that suits contractors and designers alike.
Matterport is not just about creating virtual tours; it's also about delivering indispensable 2D and 3D floor plans—something that can truly revolutionize how you run your contractor business.
Project Tracking Made Simple
Imagine how easy it is to keep tabs on your projects using Matterport. By capturing periodic virtual tours, you get clear before-and-after images, creating a visual timeline of your project's progress. This isn't just for project management, it's also your ace for collecting feedback from clients, even when on-site visits are not an option. Everyone stays in the loop, and it's as easy as sharing a link.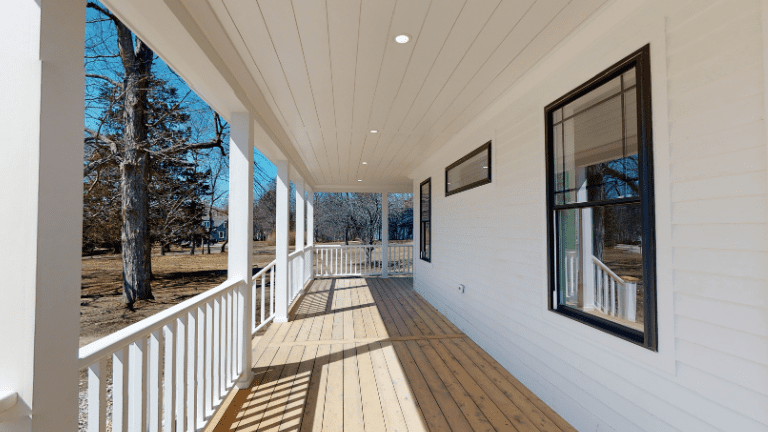 Whether you're working on a fresh project or a renovation, being able to showcase transformations side-by-side is pure gold. It's your ticket to show clients the value you bring to the table.
We love showing off the amazing work our contractors have done using side-by-side comparisons. Whether it's through still images or virtual tours, having sharp before–and-after imaging is priceless for cementing new client relationships and enhancing established ones.
Specialized Expertise: Contractors, We've Got You Covered
We understand the unique needs of contractors. In fact, we have worked for many years with a variety of contractors and designers. Our extensive experience includes capturing the Mechanical, Electrical, and Plumbing (MEP) systems in homes before the drywall goes up. This gives you a 3D map of the hidden infrastructure—essentially, your blueprint for perfect project execution.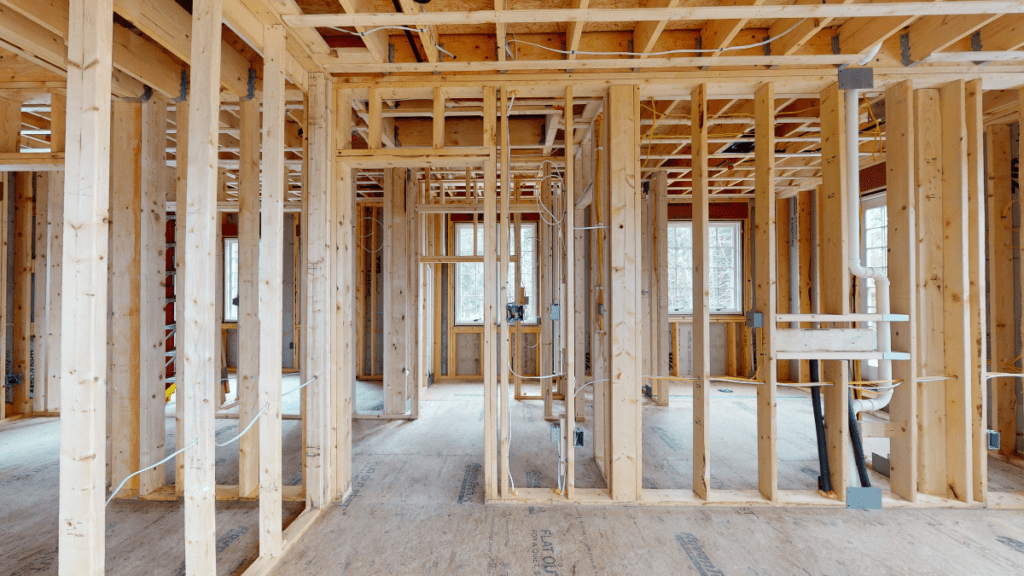 Precision Through Measurements and Floor Plans
Contractors wield the power of precision when they tap into Matterport's measurement capabilities. Whether you're in the midst of a project or showcasing your completed work, the measurements obtained through Matterport prove indispensable. For contractors, these measurements serve a multitude of purposes:
MEP Assurance: Contractors can double-check their Mechanical, Electrical, and Plumbing (MEP) systems to ensure everything aligns with the plans, reducing costly errors and adjustments.
Effective Communication: You can effortlessly share precise information with your team or clients, ensuring that everyone is on the same page. No more misunderstandings, no more frustration.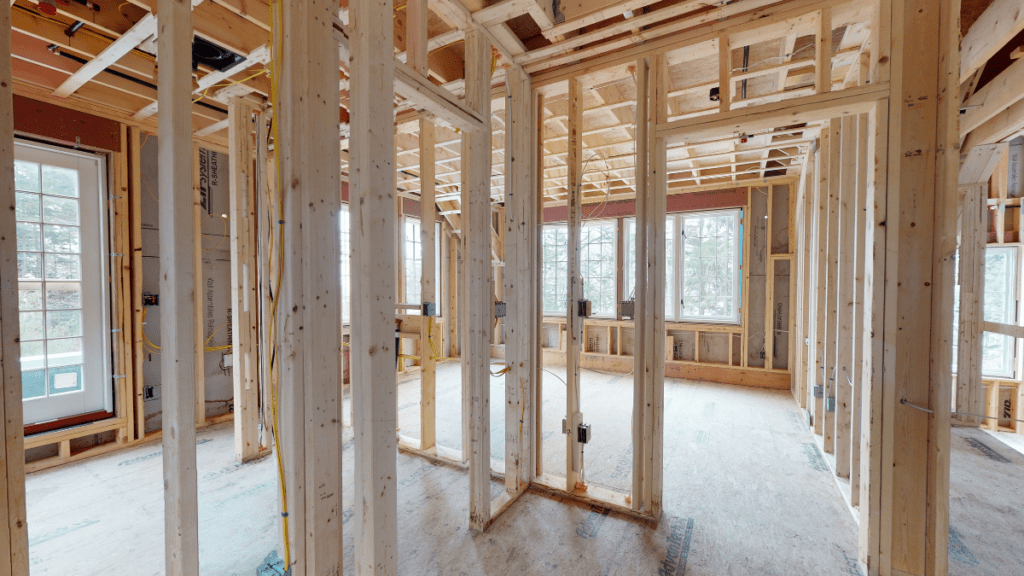 Whether you're planning room layouts, overseeing redesigns, or optimizing furniture placements, Matterport provides the answers that matter.
Our 3D Floor Plan Packages: Your Secret Weapon
For an added boost to your projects, explore our range of 3D floor plan bundle packages. These packages provide downloadable assets that seamlessly integrate with industry-standard software like 3ds Max, ReCap, Revit, or AutoCAD. These assets are your secret weapon, made from the data collected during your Matterport photoshoot.
Choose from Our Bundle Options:
Bundle 1: DWG files (including JPG and PDF versions)
Bundle 2: OBJ files (including JPG, XYZ, and PDF versions)
Floorplans: SVG files (including PNG and PDF versions)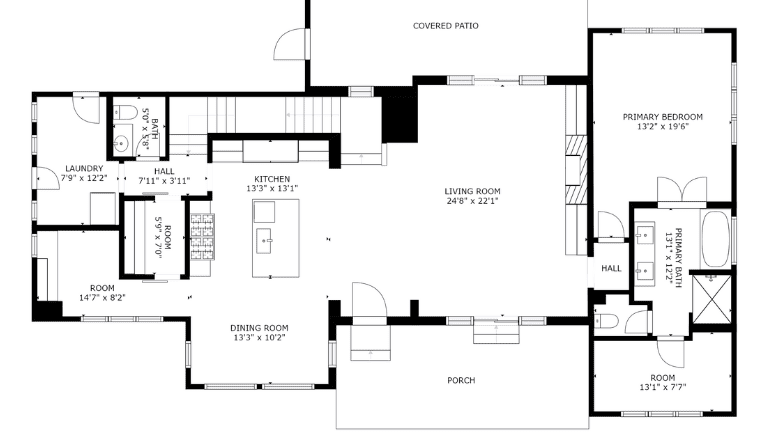 Matterport + Seapoint Digital = Your Team for Success
Matterport has consistently proven its worth as an essential tool over the years. Contractors are experiencing new levels of efficiency and cost savings thanks to Matterport's innovative features. If you're eager to learn more about Matterport Virtual Reality Tours or how our floor plan packages can elevate your contractor business, reach out to us today. We're here to assist you in taking the next step towards efficiency and success.
Contact us to get started, and experience firsthand the fast, friendly, and cost-effective services that are transforming contractor businesses across Maine, New Hampshire, and Massachusetts.