As a contractor, you know how important it is to choose the right tool for the job. Choosing the right social media tools and using them properly is similarly important. Each social media channel serves a different purpose and some may not fit your marketing needs. Because there are so many options, it can be difficult to decide which train to jump on — or if you need to jump on all of them.  Have you wondered which social media channels are the right fit for you as a contractor? Once you know where you should be, what should you do once you're there? We're here to help you find the answers.
Instagram Strategies for Contractors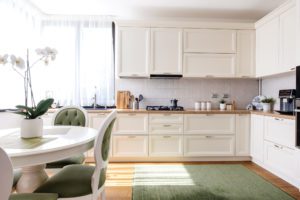 As a contractor, your business is very visually based, so photos and videos can be huge for your marketing strategy. Using Instagram to showcase your current projects and their progress is a great way to keep your clients (and prospective clients) engaged with your brand. Instagram doesn't take much work either! Snapping before-and-after photos of your projects, whether they're big or small, is a great way of showing the quality of your brand.
You can also utilize Instagram Stories. While projects are ongoing, post an update or two each day on what's going on behind the scenes. What client wouldn't be excited to hop on Instagram and get a sneak peek of your progress? And how many prospective clients could be watching the speed and quality of your work, thinking more seriously about working with you?
Facebook Strategies for Contractors
Facebook is one of the most versatile social media platforms – you can use it for many different purposes. Share updates on projects, share photos, announce promotions, or share tips and helpful information! You can even use it to spread a little humor – let your followers see your personality. Your followers (and potential followers) also benefit from seeing Facebook reviews that happy clients have given your business. Allow your prospective clients to see who you are and motivate them to hire you.
You can also link your Instagram and Facebook accounts so the posts that you share to Instagram can be shared to your Facebook feed as well. This can help you keep your Facebook content flowing, and keep your followers engaged.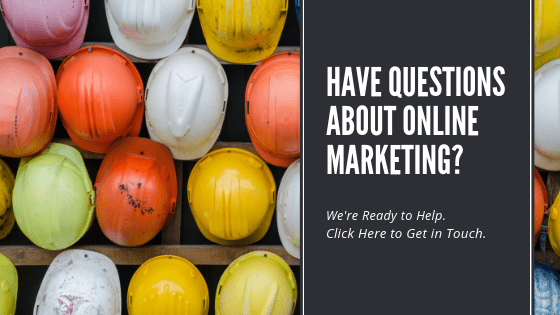 LinkedIn Strategies for Contractors
LinkedIn is another important social media platform that you can utilize as a contractor. If you haven't already joined, now is the time. LinkedIn can be your online resume and a place that new and previous clients can go to dig up dirt (so to speak) about your company.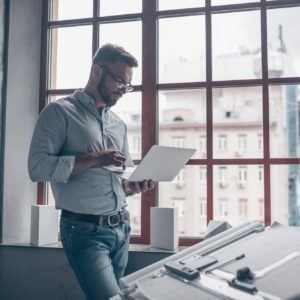 So let them find good dirt! Joining LinkedIn and adding your skills, education, and accomplishments is a way to showcase your company above the competition. Other professionals and clients can also endorse and recommend you on LinkedIn. This is the place to be seen as a professional in your industry!
As a contractor, you should sign up with a page for yourself personally and create a page for your business as well.
We know that contractors are busy and very hardworking! If you feel that keeping up with any of these accounts sounds like a challenge, we're here to help you! Reach out to us with any questions you have.