For many years, Matterport has been a great tool for the real estate industry. Virtual tours provide a safe way to sell homes to locals or buyers far away. But Matterport isn't just for real estate anymore. It has evolved into a well-rounded tool that can help people in many types of business. This includes contractors and designers. Today we're going to dive into 4 different ways Matterport can help you professionals in the design or construction industry.
Tracking Progress on a Project
Matterport can be used to track the progress of your project. How so? By shooting a virtual tour periodically, you will have a side-by-side comparison of progress that has been made throughout your project. Using Matterport to track projects can also help with client feedback, especially when they may be unable to visit the job site, or if you need to limit the number of people on site.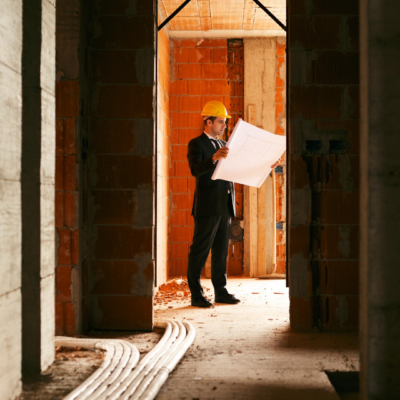 Measurements and Floor Plans Help with Design
For some time, Matterport has provided the option of creating floor plans that can be very useful to realtors, home buyers, and designers. More recently, Matterport added the ability to take measurements within the walkthrough itself. This new feature allows designers to take live measurements as they "walk through" the space. This can be a tremendous help to designers. Want to know if a particular couch will fit in the living room? Want to know how big of a piece of art can fit on the bedroom wall? The measuring tool can help you answer those questions in a snap – and bring your design to life.
MatterPak for Third-Party Programs
The MatterPak Bundle provides assets that can be downloaded and imported into third-party programs such as 3ds max, ReCap, Revit, or AutoCAD. These programs are commonly used by contractors and designers – as well as architects and engineers. These third-party programs can help you come up with a game plan for remodeling a home, adding an addition, or any other project you may be working on by using the data collected from the Matterport photoshoot.
Over the years, Matterport tours have proven to be an essential asset time and time again. Now, using the new features, many use Matterport tours in more ways than ever before! Are you looking to find out more information on Matterport Virtual Reality Tours, or how you can use tours to benefit your business? Contact us today! We're happy to help.
Have any questions about Matterport? Reach out to us: