If you are a local business, and you want to get noticed online (who doesn't?), local search results are vitally important. Sometimes getting your business listed in local search does not always go smoothly. We're going to discuss four common issues that businesses face when trying to get listed online, and what you can do about them.
Knowing Where to Look or Start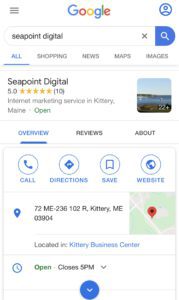 The internet can be a vast place. And if you don't already have a basic Google Listing, knowing where to start with local search can be tough. The best practice is to start with the major search directories for businesses. These are Google, Bing, and Yelp. Once you've claimed or created your listings on these major platforms, you can work on getting set up on smaller local websites. One great platform for getting your business listed is Facebook. Also, depending on your business type, other places could include your local Chamber of Commerce. Do some research in your area to find which online directories your community is using to find businesses.
Business Information Listed Incorrectly
Once you've claimed your business on these websites, another issue you may run into is that your business information is incorrect. There are many reasons why this may happen. Perhaps you've changed your business phone number or moved to a different location. These are just some factors of why your business information could be incorrect. So, what can you do? Just dive in and start updating your information to be accurate and relevant. Over time, smaller directories will update their information based on the updated information from the larger search engines. However, if you want your information to be updated faster, there are paid products online that can streamline this process for you.
Duplicate Listings
Another common issue with local search is duplicate listings, and unfortunately, this is one that can have a negative impact on your search engine optimization (SEO). What can you do? There are many free tools online that can show you where your information is, and if there is a duplicate on a website. By using these tools you can find your duplicate listings, claim relevant ones, and delete the duplicates. Doing so will likely improve your SEO ranking.
Missing Information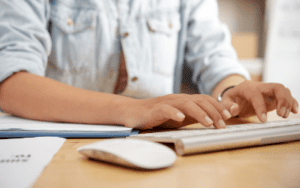 It's not uncommon to go to a local directory and find that your business information is either incomplete or completely missing. By claiming an existing listing, you have the ability to update any missing information. If your business listing is missing completely then you have the option to add it to the website.
Making sure your business has a detailed online presence takes a lot of effort. But taking the time to put in that work will benefit your business now and in the future. We would love to help your local business get online!
If you would like Seapoint Digital to help get your local business listed on search engines, fill out the form below.
Let's get in touch.