The 2021 real estate market has proved that buyers are definitely still in the market to buy.  As an agent, you know the value of widening the reach of your listing. You want to include potential buyers who work weekends, ones who are limiting in-person social interactions, ones who prefer to shop online, and ones who are searching from out of state.  
How can you ensure buyers will discover your listing?  How can they fall in love if they never lock eyes with their real estate soulmate? You already have a stunning Matterport VR (Virtual Reality) tour scheduled to win their hearts.  Use these 4 tips on social media to get buyers engaged.
Tip #1 – Find Waldo  
Do you remember the hours you or your children spent looking for that funny little man with the striped red shirt? It's human nature to love the thrill of the hunt.  Leverage that!  Make your own "Where's Waldo" game within your Matterport tour.  Plan ahead to place a mascot or message somewhere in the space during the time the VR images are captured.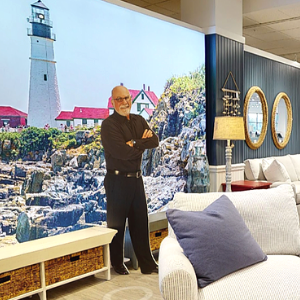 Then create a contest on social media, offering a gift card to the first one to find your hidden image.  Even after the item is found, the VR tour game is still very shareable on social media: "I found it, can you?" As visitors virtually search for the hidden-in-plain-sight mascot, they will be exploring each room of your listing, peering at every detail of your gorgeous property. Successful sellers know that leaving a lasting impression is everything.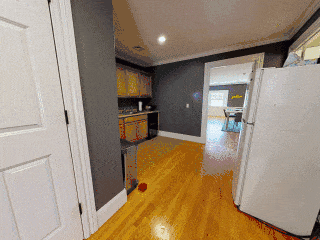 Tip #2 – Teaser Video Clips
A fifteen second video that features the highlights of your virtual tour can easily be shared on social media. Pique the interest of a wider audience with this action-packed tour snippet. Casual viewers can easily share the link with friends, family, or coworkers who may be seriously searching.  And sooner or later, decorators and stagers will get wind of your virtual tour and the shares will continue to climb, reaching an even wider audience of potential buyers.
Tip #3 – Share a 360º Image 
Interactive snapshots come included with your virtual tour.  These are great for sharing on Facebook.  Simply click on the image to twirl around and take a full 360 look at a featured room or outdoor space. Now that buyer can finally envision how their eclectic collection of rather large mirrors can fit into a room – in a house which suddenly became their dream home.   
Tip #4 – Run a Promotional Contest
Everybody loves a free raffle.  Invite followers to share the link of the virtual tour with all of their followers and friends.  Offer a fun prize or a gift certificate as an incentive to share, comment, or tag a friend on the post. Select a winner at random or choose the person who tagged the most friends.  
Matterport VR tours are the perfect platform to introduce prospective buyers to their future dream home or commercial space.  These tours showcase listings in a visually-stunning, professional, and modern way.  Maximize your impact on social media to draw attention to these captivating, immersive images and make the most of your Matterport investment.
We would love to talk to you about scheduling a Matterport for your business!
Fill out the form below and we'll be in touch.