This spring HubSpot released a new product called CMS hub. This all-in-one product gives you all the benefits of a traditional CMS but with added security, better performance, and a product that marketers, developers, and IT can love. How can one tool benefit your entire team? Let's break down some of these new features to get a better understanding of how the CMS can work for you.
Themes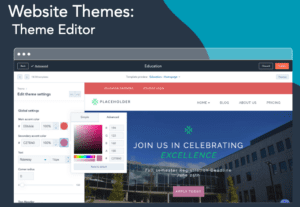 The new CMS hub provides a wide range of themes that you or your client can choose from. These themes are easy to use and make building pages for products, content offers, or whatever else you may need simple. However, if you still prefer to get a developer involved, the CMS Hub allows for custom themes to be built.
Drag and Drop Page Editing
These themes provide easy to use drag and drop pages. No longer do you need to create a new template every time you want to make an adjustment on a web page or landing page. The new drag and drop features allow you to build and adjust pages any way you like. This makes creating content offers or product pages smooth and manageable for anyone on your team.
Multi-Language Page Testing
In the past A/B testing was not available in the multi-language feature. Now with the new CMS Hub, multi-language pages have the ability to run A/B testing on them. Additionally, if you have enterprise, you can also run adaptive pages tests. This allows you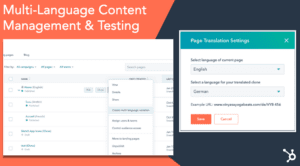 to use machine learning to test up to five variations on a page.
Dynamic Content With HubDB
HubDB makes it easy to change content as your products adjust. It gives you the tools you need to create a webpage that references content within your database. If you ever need to adjust those references in the future, the HubDB tool will automatically make the adjustment anywhere on your site that references it.
Why is the new CMS worth it?
HubSpot is known for its powerful CRM tools. Having the ability to track emails, phone calls, and marketing responses has helped many companies maintain and grow their customer relationships. With the new CMS hub, this relationship can grow to a whole new level. Using the CMS hub allows you to not only see how users respond to your marketing efforts but allows you to see how users respond to your website. What products interest them? What do they respond to? All of this can be found in the CMS hub.
Want to learn more about how the new CMS Hub could work for you? Reach out to Seapoint Digital today. We'd love to chat and help you with any marketing needs you have.