While growing a business, our primary goal is to reach potential customers. Once our company is branded, we may use social media, email marketing, events, and even a few newspaper ads to attract new customers. While these are necessary steps in letting the community know about your business's presence, their effectiveness can be hit-or-miss. Why?
To explain, let's take social media as an example. Great social media content only pays off if people actually see your post.  Sure, you'll read many different articles on the web that tell you the "best" times to post, but let's face it – with algorithms ever-changing, you're not going to reach the vast majority of your intended audience. With unpaid social media, you take a bit of a leap. You just put yourself out there, cross your fingers, and hold your breath.
With most types of advertising, your audience is either very broad, or so small that your messages reach very few people. But there is another way.
What if you could reach potential customers at the exact moment that they were looking for your products or services?  No, this is not a marketing ploy. It's called Google Ads, and it works brilliantly.
How Do These Ads Work?
Google Ads is an advertising program that operates on a pay-per-click basis. How does it work? Simply put, your ads are targeted and localized – appearing only to a demographic you want to reach. Do you want to reach people in a specific location or at certain times? Google Ads can do that for you. Want to show your ad only when people search for keywords associated with your business? With Google Ads, you can do that too.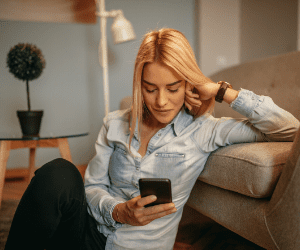 It boils down to this: Using this effective tool, you can specifically target people who are likely to be interested in your products and services. So instead of over-advertising or under-advertising, your audience becomes relevant persons who are looking for your products or services.
 5 Reasons to use Google Ads
Google Ads Attract Customers. 92% of people use Google to search online. If you want to reach people, this is where the masses are. Localizing your ad to a specific demographic keeps you from wasting time (and cash) with hit-or-miss style advertising.
Google Ads is Fast. The normal Search Engine Optimization (SEO) approach to advertising can take months before your business sees clear results. Don't think for a minute we are knocking SEO – we are big fans! But the benefits of a Google Ads campaign begins to be seen the moment your ad goes live.
Google Ads is Measurable. In order for your online marketing plan to work, you need to be able to measure results. Google Ads PPC (pay-per-click) is one of the most measurable online channels. You can track who has seen and clicked on your ads – almost instantly. Detailed weekly and monthly reports will help you decide rather quickly which ads are working for you.
Google Ads has No Minimum Spend. Yes, you did read that correctly. With Google Ads, you're in the driver's seat. You decide what you're willing to pay for each click on your ad, and you and place a limit on what you'd like to spend. Granted, exposure costs money, and a small budget may yield small results, but you have control of your budget… always.
Google Ads is Flexible. If your website under construction and you need to pause your ad campaign, there's no problem. If you find you want to increase or decrease your budget for the day, you can. You have the ability to make changes whenever you need to.
Clearly, marketing your business with Google Ads can be immensely successful. Still, launching a PPC campaign can be a cumbersome task. Are you feeling overwhelmed at the thought of launching a campaign?
Here at Seapoint Digital, we've got your back. We have created, audited, and managed many ad campaigns across a wide spectrum of industries. Whatever your business; if you are a home improvement contractor, a credit union, or a thriving insurance brokerage, we can build a custom strategy that drives customers to your business. We're ready to help you succeed.
Want to discuss your goals for a Google Ads Campaign? Reach out to us: