Over the years we have talked about the benefits of the software platform called HubSpot. Filled with tools that benefit every member of your team, from marketing to sales, HubSpot's software is an efficient and surprisingly easy asset to use for your business.

But for small businesses, using HubSpot hasn't been the answer because the cost was prohibitive. For years, this business tool has been out of reach for many small businesses due to the monthly fee for the service.

But things have changed – and we're happy to tell you that these tools are now at a price point that many small businesses can afford.

Free CRM Helps Your Business Grow
HubSpot has launched a free CRM tool for businesses of all sizes. What does that mean for you? It means that you now have access to some of the best tools HubSpot has to offer, with no strings attached. Some of these tools give you the ability to: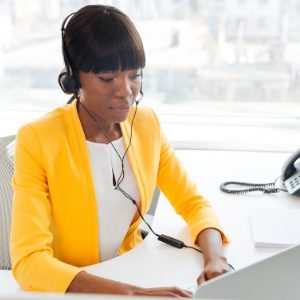 Organize, track, and nurture your leads and customers,
Track your interactions with customers automatically on a case by case basis,
Enjoy up to 1,000,000 contacts, users, and storage without any expiration date.
So how can these features help your small business?

The CRM tool from HubSpot is free – yet powerful. You'll be impressed at how it can help your business grow. Used correctly, the CRM can bring new organization to your client base. Use the tool to keep track of every activity between you and your clients. This includes emails, phone calls, social media interactions, and more. The HubSpot CRM has the ability to sync with Gmail or Outlook to make recording emails even easier.

That's not all. The CRM tool also allows you to stay up to date with a clear view of your entire sales funnel. You can sort by deal stage, deal name, or even the deal amount. There are many custom filters that allow you to keep track of your deals.

But the free CRM is only the first part of the tools that HubSpot offers.

Affordable Marketing Software that Works
Don't just keep track of the customers you have; create new ones with HubSpot's Marketing software. For small businesses, the Starter version may be just what you need. Review just some of this software's powerful features, and what it can mean for your business:
You can get ad management: This allows you to connect your business accounts from supported ad networks to your HubSpot account. Create audiences from your HubSpot CRM, and see which ads are generating customers.
Use live chat: Now you can target the right people at the right time, and chat with them while they browse your website. Turn your site visitors into qualified leads!
Conversational bots: Use conversational bots to do your work. They can qualify leads, collect and store contact data, and book meetings for your sales representatives.

Use Forms: With this tool, you can build and add customized forms to any web page that's tracked in your HubSpot account in order to gather the specific contact info you need.

Pop-up forms: Create and customize attention-grabbing lead capture pop-up forms for any website. Best of all: no developer is needed!

You can also get more in-depth information on your leads:

Contact Insight: See what pages they're viewing, what forms they've submitted, any sales activity, and more – all in one place.

Segment your contact lists: Create static or dynamically updating contact lists based on various criteria using properties in your HubSpot CRM. Use them these list segments to create personalized content in your email, on the web, and more.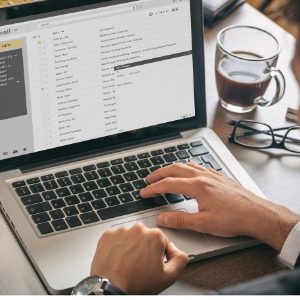 Email Marketing: Test and send emails that are optimized for mobile devices and different inbox providers.

Ad retargeting: Show ads to contacts that have left your site based on the content they've consumed. Retarget ads on Facebook.

Make no mistake – these are powerful marketing tools that can have great results if used correctly. At Seapoint Digital, we have helped businesses use the power of HubSpot's tools to get amazing results, and are excited that these tools are now available to even very small businesses with limited budgets.

If you want to know more about getting started with HubSpot, please reach out to us at Seapoint Digital. We're ready to help!

Want to Know More about how HubSpot's tools can help your business?
Fill out the contact form below and we'll reach out to you as soon as possible. Thanks!