As you're developing a website or an online presence for your business, you need to understand the importance of keywords and how selecting the right keywords will attract the right customers.
Ranking in the top 10 organic searches greatly increases your chances of being found by customers. To be found in organic searches means doing some work with your keywords. In fact, according to HubSpot, about 60% of all organic clicks go to the top 3 organic results. Here are three ways to find your keywords to attract your customers and land in those coveted top organic search results.
Get Your Buyer Personas
If you've been following our Inbound Fundamentals series, you've heard about Buyer personas already. Buyer personas help you attract the right customer in the right way.
Let's look at a scenario. Ruth is the marketing manager for Mountain Tough Backpacks, a brand of mountaineering backpacks and rucksacks. She's looking at her buyer personas and needs to determine ways to attract customers that fit her 'Hiking Harry' persona.
Hiking Harry is a casual hiker, who loves to have the latest gear and be outfitted with the best equipment. Ruth wants to make sure Hiking Harry knows about Mountain Tough Backpacks for his next hiking trip.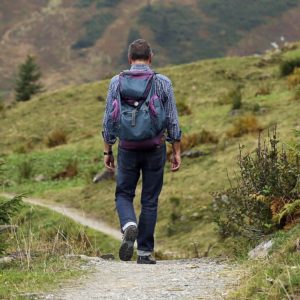 You can use your personas to determine three things about your customers:
What common industry questions will they search for? Hiking Harry may initially search for 'best hiking backpack.' He's not sure of what brands are available for his needs or that Mountain Tough Backpacks are ideal for what he is looking for.

What questions do they have that your company may provide an answer to? Once Hiking Harry has an idea about what companies produce the types of backpacks he's looking for, he'll narrow down his search by asking something like 'what is the best hiking backpack for a four-day backpacking trip?'

What questions do they have when deciding to purchase your specific product? Now that he's narrowed down his search to Mountain Tough Backpacks' products, he may search for 'mountain tough backpacks 4 series reviews'.
This exercise allows you to determine the best keywords for your buyer personas and then develop web content around those keywords. This process also allows you to determine the customer's buying stage.
Determine the Buying Stage
How people search for their topic shows you exactly where they are in the buying journey. In our exercise above, you can see how Hiking Harry progresses through the stages based on the questions he's searching.
In the Awareness stage, the search is rather vague with 'best hiking backpack.' He's searching for 'problem-based keywords' – he needs a backpack, so he's looking for the best one. As he progresses down the buying stage, his next question is in the Consideration Stage, in which he searches for solution keywords (what is the best hiking backpack for a four-day backpacking trip?) He's starting to narrow down his options based on his findings.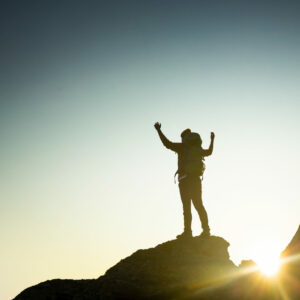 The final stage of the buyer's journey is the Decision Stage. In this phase, Hiking Harry is looking for branded keywords. He's specifically seeking an answer to his question about a specific Mountain Tough Backpack: in this case, the 4 series.
Determining the questions your buyer personas are asking throughout the buying journey will help you gain insight into what keywords you should be developing your content around.
Short vs. Long-Tail Keywords
An important concept to remember when considering keywords is 'long-tail keywords.' These are narrow keyword phrases that your specific customers will be searching for. Rather than having a broad keyword such as 'backpacks,' use a targeted keyword phrase such as 'mountain backpack for short hikes' or 'lightweight mountain backpack.'
As you're developing your list, your buyer personas will determine the language you use. Hiking Harry will use different language than Mountaineering Molly versus Trail-Runner Terry. It's important to keep each persona in mind as you create the list of keywords.
Long-tail keywords greatly increase your ability to rank in the top 10 search results. They are specifically targeted to the person who is trying to find you. Once you have your keywords you can optimize your web pages and content around those keywords.
If you need a hand with this process, Seapoint Digital can help. Whether it's developing your buyer personas, determining the buyer's journey, developing long-tail keywords, or creating content around those keywords, we're experts in everything inbound marketing.
We would love to talk to you about applying Inbound fundamentals to your business model.
Fill out the form below and we'll be in touch.