Are you a little stuck in the days of old marketing strategies? If you are using photos alone to show off your beautiful property, you might be. It's okay, it's okay! We're here now, and so is this amazing new tool we want to make sure you and your clients know about. It's called a Matterport virtual tour, and we happen to love it.
As an event space owner, you understand that when a potential client visits your venue, their goal is to see how their event can fit into your space. They have a variety of questions they need answered before they book:
How much space do we have to set up tables and chairs?
Will all of our equipment fit in here?
Are there enough restroom facilities?
Are there kitchen and dining areas?
Will all of our guests fit?
Is there room to dance without knocking over the cake?
These are questions that 2D photos alone cannot always answer. Matterport virtual tours can. Virtual tours can show every perspective of a property and are an interactive walk-through of your event space.
Here are a few more reasons why you need a Matterport virtual tour for your event space:
Reach a Wider Audience
Stop limiting yourself to local clientele. Matterport tours bring your potential clients into your venue virtually, regardless of where they live. This is especially helpful to those from neighboring states or others who may not live or work near your venue and therefore would not be able to conveniently schedule an in-person visit. When they virtually step in to explore your venue space from their phone, computer or tablet, they will be excited and motivated to come visit in person.
Another highlight – you can attach a link to your virtual tour in your marketing emails, post it to your social media, or send it directly to interested ones so they can tour your space.
You can draw interest to your beautiful property with the click of a button.
A True Picture of Size and Space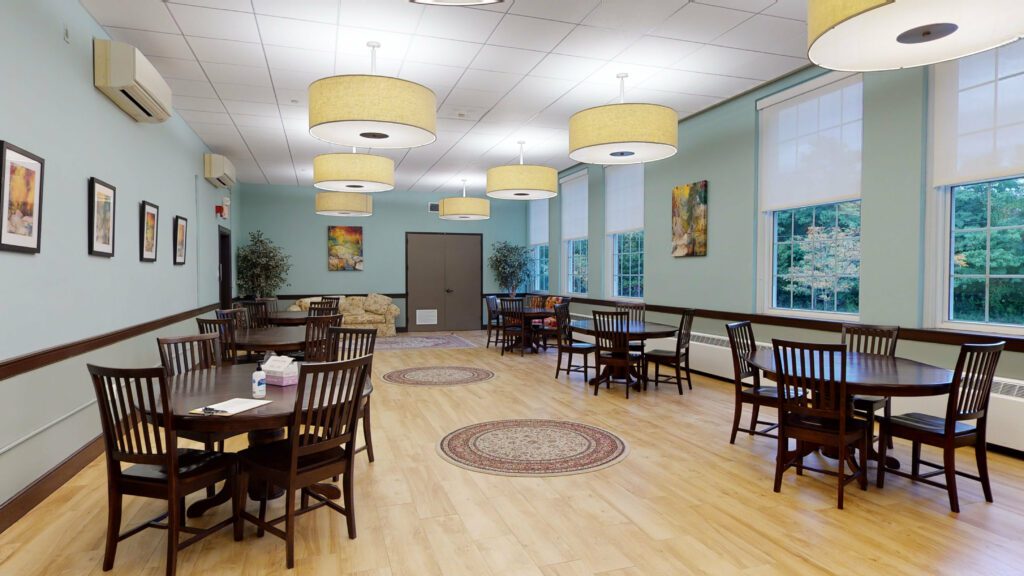 For potential clients who may not be able to come see your venue in person, offering virtual tours can help them get a detailed idea of what they would be seeing if they could. Inside the virtual tour, a user can use the built-in measuring tool to virtually measure walls, floors, ceilings or windows. This is a useful tool for deciding how to to arrange furniture that would be brought in and arranged for parties or events. It can also help determine room for seating and guest capacity.
Your clients can also see high resolution still photos, or a 2D floor plan with measurements and room dimensions.
Make Repeated Showings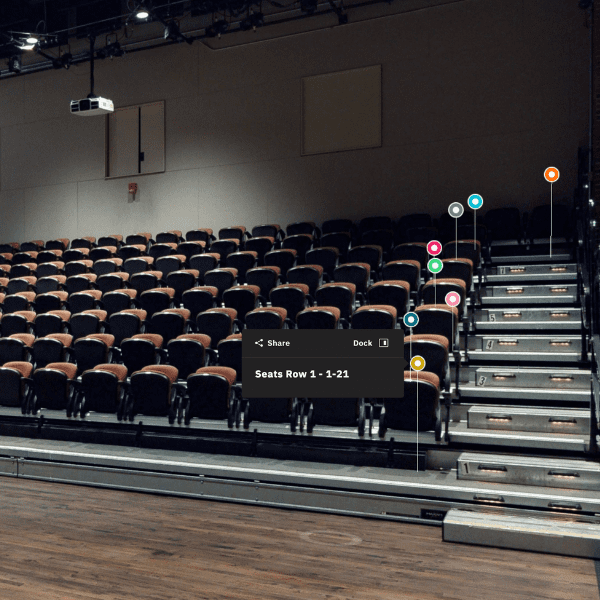 Being able to virtually revisit your space will help anyone refresh their memory and answer questions they may not have thought of when visiting in-person. Family members and friends involved in planning your event who may also like to tour your space before booking, can easily be sent a link to the tour and feel confident that it is the right place to book! 
Matterport also has a really cool feature called Mattertags. What's a Mattertag? These tags are buttons that can be placed anywhere inside of the tour and used as added interactive attractions to anything you want to highlight. In these tags you can embed text, images, videos or URLs. Mattertags increase engagement and are huge selling points.
Have we convinced you yet? We know this new technology may sound overwhelming but actually it is surprisingly easy and convenient to book with us! Our turnaround time is something we pride ourselves in.
At Seapoint Digital, we have been proudly providing Matterport services since 2017. We have helped clients elevate and enhance their real estate listings, retail spaces, architecture and design, businesses, and organizations in the virtual world. Help your potential clients see how their event fits in your space, and do it fast!
Whether your clients are looking to book for weddings, business events, graduations, parties, or other in-person gatherings, you can bring your venue to life with a Matterport virtual tour. Contact us today so we can help. We love making new friends.