As a business owner, you're reasonably tech-savvy. You know that your company needs a website, an accurate Google listing, a blog, and the appropriate social media pages… and you try your best to keep the content on these sites and pages fresh, relevant, and interesting. So why would you give the task of creating content to an outside professional? There are many reasons, but three of them really stand out.
It's hard to brag.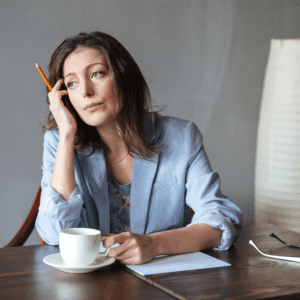 You know you're great at what you do — otherwise, you wouldn't be making money at it. But when you sit down in front of the computer, it's a completely different story. When you try to describe yourself, every word is painful.
Too cliche.
Too arrogant.
Too weak.
It's difficult to explain precisely why you're so good at what you do in a confident, friendly way. A skilled content creator can make those words appear, and they'll be in the tone you want to convey. What is more, they're trained to positively and effectively attract your target audience.
A fresh perspective is a beautiful thing. 
Let's face it; everyone is biased. Nobody knows your business better than you, but remember – that's from a business owner's perspective. When you assign a blog or page copy to a content creator, they're seeing your service or product from a potential customer's perspective. They may find things about your offerings that you didn't even realize were great. In fact, they are likely in a better position to sell with their words than you would with your own.
You're not a professional.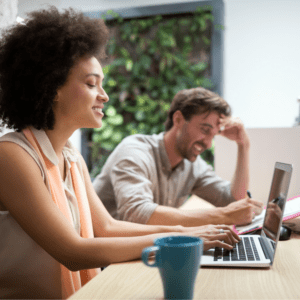 Well, that is to say, you're not a professional content writer. A great content creator writes words that are concise, colorful, and motivating. He or she knows how to naturally weave keywords into your content to increase the value of each webpage for search engine optimization purposes.
What is more, the content you receive will be free of spelling and grammatical errors (not always an easy task for a busy business owner) – and in the end, that will make you sound like the professional you are in your own field.
Good Writing is Just One Part of a Marketing Plan
Whether it's your website, your social media accounts, your Google or Yelp listings, or your up-to-date blog, your online presence needs to include powerful words that convert visitors into customers. Because you are busy operating your business; with budgeting, staff concerns, compliance, planning, and keeping your valuable customers happy, the small task of writing is not an easy one to handle.
At Seapoint Digital, we can help you plan a comprehensive marketing strategy that establishes you as a leader in your respective field. Professional copywriting services is just one way we do that.
Interested in learning more about our content writing services? Fill out the form below and we'll get in touch with you.