With 2020 just around the corner, many business owners are thinking of how they can improve their business in the coming year. Though SEO tactics are always changing, one factor has stood the test of time … that is customer reviews.
Consumers Depend on Online Reviews
Reviews are important to your business, regardless if it is a large or small one. In fact, a study done by BrightLocal said that 91% of 18-34-year-old consumers trust online reviews as much as personal recommendations. What's more, a study done by Fan and Fuel revealed that a whopping 95% of shoppers read online reviews before making a purchase!
If you depend on local customers to find your business, here's a sobering statistic: now, 93% of local customers use online reviews to determine if a business is good or bad. Clearly, it's important to have reviews… and those reviews matter.
Lesser-Known Reasons that Online Reviews Matter
But there are still other reasons why reviews are important for your business's online presence. Here are a few:
People want to see how real people react to a product or service. That being said, it's important to make sure you are keeping up with your reviews on popular websites. Be sure to claim your business on major platforms like Google, Bing, Facebook, and Yelp. This allows you to engage with your potential clients – a vitally important step in this digital age! Taking the time to thank those who leave positive reviews will improve the way prospective clients and customers view your business.
Bad reviews matter too. Now, 53% of customers expect a business to respond to a negative review within a week. Defusing situations with those who leave negative reviews will go a long way  – it enables potential customers to see how well you would respond to their needs if things went awry with them! Would you follow up quickly? Would your business be kind to them? Would your staff try to be understanding and proactively solve the problem?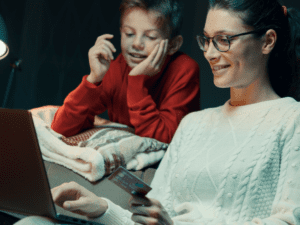 Reviews can affect how you rank in search engines. Although their parent companies may not come right out and say it, search engines are more likely to place a business in results that have 10 bad reviews before a business with no reviews. That may seem contradictory. But because engagement is important, search engines see a listing with many reviews as something people search for… even if that listing has all bad reviews.
Great reviews mean more traffic. People are more likely to choose a product or service if they see that many others have tried it as well. In fact, 50% of all prospective customers will visit a business's website after reading positive online reviews! Truly, online reviews are the new word-of-mouth.
How to Get More Online Reviews
So how do you go about getting more online reviews? First, make sure your business listings are claimed on major platforms, as well as continuously updated with accurate information like your hours, phone, and website address. The next part is simple: just ask your loyal customers to supply a review! Most will be very happy to support you. In fact, research shows that 7 out of 10 customers will leave a review for a business if they are asked to do so. 
Remember, quality online reviews could mean the difference between a customer choosing your product or service – or taking their business someplace else.
Does your business need help with your Google My Business listing? We can help! Reach out to us:
Sources:
2018 Review Trackers Online Reviews Survey
BrightLocal Local Consumer Review Survey
Broadly blog: Online Review Statistics