In a world where more and more people are attached to their smartphones or tablets, businesses must work extra hard to be up to date with their marketing tactics and stay on top. We know this can be hard, especially when search engines change their rules as quickly as new gadgets can be sold in stores. Let's talk about 3 important ways you can optimize your website for Local Mobile search.
Make sure your site is mobile-friendly
We have all been there before. You try to look up a mobile site but when it displays, it's impossible to navigate; or worse, finding a microscopic version of the website. To stay relevant, you must make sure your website is designed to work properly and smoothly no matter the device. What does this involve?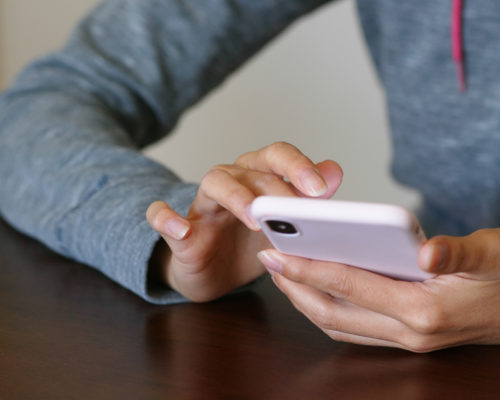 Make sure your website is designed to respond to the device your viewer is using (aka responsive web design). Qualified web designers can create a versatile user experience that adapts to the device your visitor is using. Your page layout will then display correctly for a desktop, small-screen laptop, tablet, and smartphone.
Make the navigation easy to understand. Displaying every option on the menu may not be beneficial to the mobile device user. Make sure to have only the essentials, as well as having easy-to-tap buttons; this will make the user experience a good one.
Don't block CSS, Images, or JavaScript. All are essential for getting noticed through mobile search. However, be sure to stay clear of Flash and pop-ups because these elements do not work for mobile devices.

Page speed is important. Keep this in mind when optimizing images or videos on your website.

If you are curious to see if your website is mobile-friendly, visit this page from Google Webmaster tools to see how your website is doing.
Optimize for Local Search
Having a local presence online, especially for a brick and mortar business, is one of the most important steps to have in your marketing strategy. How do you do this? To start, make sure your business name, address, phone number, or any other important contact information is displayed correctly across your site. From there, take the time to add or update your business information on major and local online directories. Often these directories allow you to add descriptions of your business and photos along with your basic contact information without cost.
Now, you may be thinking to yourself: "That's fine and great, but how does this actually benefit me?" Simply put, the more places search engines see your business information (listed correctly) the better. It becomes accurate, true, and worth showing in the eyes of search engines — which brings me to the next point.
Make sure your Google My Business listing is up to date
Have you ever been searching for something local and you see a box that comes up with business information for a specific company? Or maybe you were looking at Google Maps to find a restaurant near you and Google gave you some suggestions? This is a result of Google My Business. Claiming your business is simple, yet very important. Though you must make sure your business information is accurate on your site and the web, the ultimate way to make sure that search engines are seeing your accurate information is to add it directly. When you claim and maintain your Google listing, you reap the following benefits:
You'll know your business information is accurate when someone is searching for you or your product/service.
You'll have control of your listing and can change information if your business moves or changes phone numbers.

You'll have the ability to respond to Google reviews, answer questions the community may have for you, or post directly to Google about different promotions you have.
The instructions on how to update your Google My Business listing can be found here.
There you have it! Applying these tips along with your marketing strategies will help your business flourish in the local mobile search.
Are you interested in have a professional Digital Marketing agency do your local SEO? Seapoint Digital can help!
Fill out the form below and we'll be in touch.