If you have seen a Matterport virtual tour, you know that it can engage your audience's interest much more than still photos alone. What you may not know is that Matterport's tools are always updating and improving. Whether you have used Matterport tours before, or you are planning to, you should know about a highly useful tool that can really captivate your audience: Mattertags.
How do they work? Simply put, Mattertags are little buttons you can attach to anything inside of your virtual tour. Once you hover over them or click on them, they expand into a box. In that box, you can add a description. But you're not limited to text; you can also insert images, URLs, and even embed a video!
What are some of the benefits of using these tags? Mattertags:
communicate information you want to share with your online visitors,

highlight key features of the property so your visitors don't miss them, 

increase interest, as well as the potential to up-sell properties and rentals, and

direct people to your website and make sales.
Just as Matterport Virtual Tours are flexible and can be used in many different industries, Mattertags have many uses and features. Let's explore them.
Mattertags for COVID-19 and Safety Precautions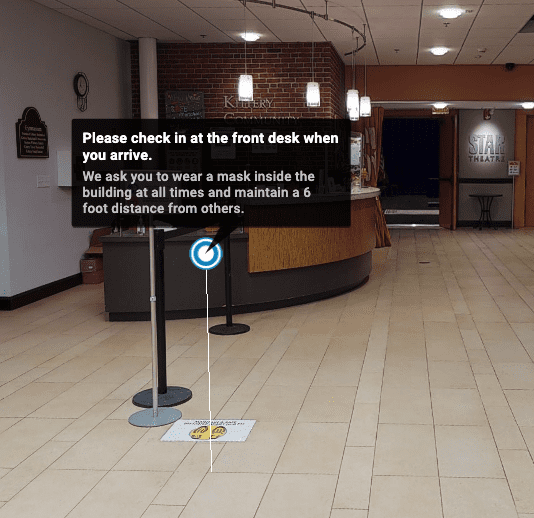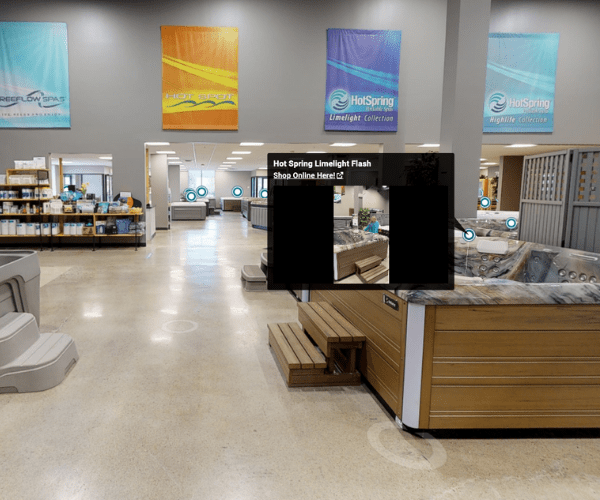 The year 2020 has changed the way we shop, travel, and communicate. Happily, we have seen that Virtual Reality technology has opened up a way for businesses to continue reaching their customers despite the challenges that COVID-19 presents.
For instance, in the past few months, we have helped several retail stores create shopping experiences right inside of their Matterport virtual tour. The business has been able to select any product in their store, tag it, and embed it with an image, video, text, and/or a URL leading directly to online purchasing. In this way, some retail stores have been able to do something they've never been able to accomplish before: an immersive experience of online shopping. 
Mattertags can also be used to share information on what your business or municipal building has in place for safety and health procedures, which can put patrons' minds at ease before they arrive.
Mattertags for Maine and NH Retail and Commercial Spaces
We've mentioned in previous articles that in Google Maps, you can "walk off the map", right into your business with a Matterport tour. But now you can also enhance your business tour with Mattertags. It's very likely that before someone visits your business in person, they have gone online to read reviews. What if they took a tour of your business as well?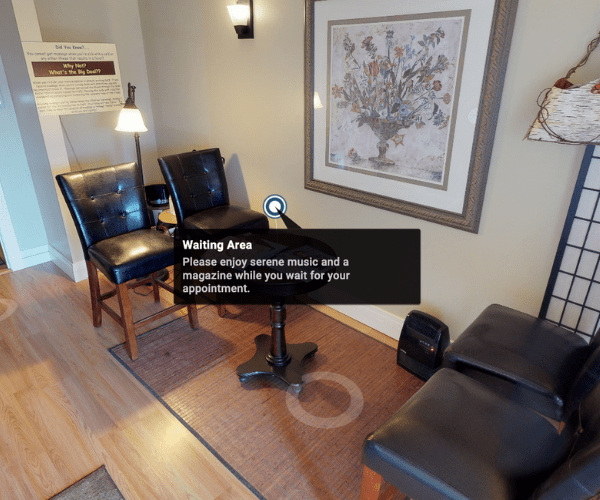 With Mattertags, you get the chance to educate them and encourage them to not just show up at your place of business, but to feel comfortable there when they walk through the door for the first time.
Mattertags for Maine and NH Real Estate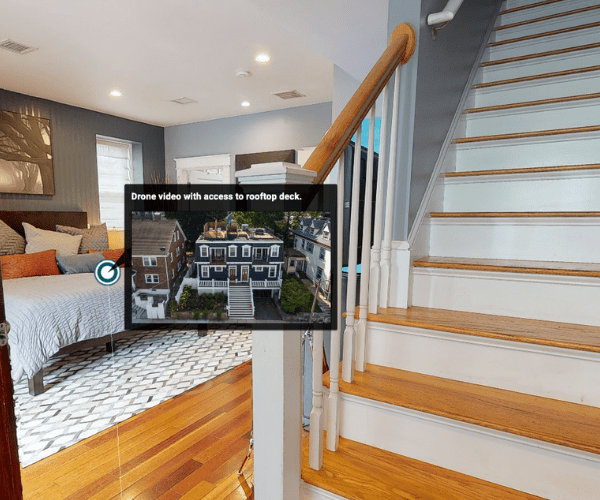 As a realtor, you know your listings inside and out. While a Matterport tour can be your "online open house" day or night, adding Mattertags will give you a new advantage – it's like the potential buyer is coming on the tour along with you! You can draw their attention to all the great details of the property.
List unique features of the home that may not be apparent from the virtual tour. Add details about the construction and history of the home. Direct buyers to look at anything within the home that you would point out to them if you were personally directing the tour.
Mattertags for Maine and NH Hospitality
When you are looking to rent a vacation home, you always check reviews and look at photos, because you want to know what your vacation experience will truly be like. After all, you're taking precious time off of work and spending a good amount of money on a vacation; you want your investment to be a dream; not a disappointment.
Placing Mattertags in your rental property tour may be that final push that a customer needs to pick your property instead of the competition. The virtual tour and the beautiful still images are great tools, but using tagged descriptions to point out special features (maybe even with embedded video?) may be what seals the deal and causes them to click "BOOK NOW". You get the chance to educate viewers about your property, showcase the perks, and convince vacationers that renting YOUR property is the right choice.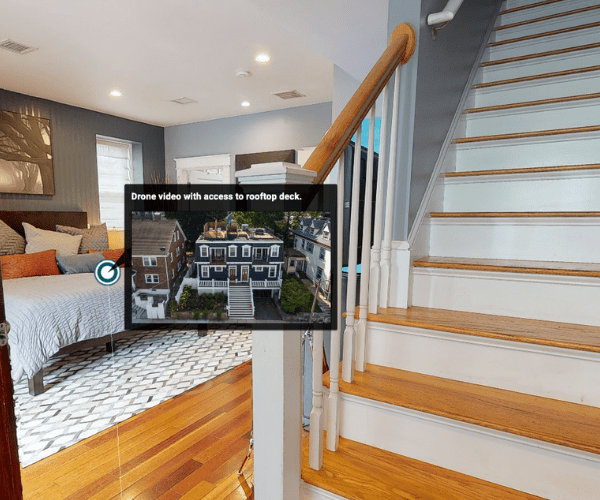 Now that we've got you interested in using Mattertags, how do you put them into your tour? At Seapoint Digital, we can do it for you! If you've used us to capture your Matterport VR Tour, you can send us a description, image, URL or video link, and we can put it into your tour. We're proud to help businesses in the Seacoast New Hampshire, Southern Maine, and Northeastern Massachusetts put their best foot forward with Matterport VR Tours.
Curious to see what Mattertags look like in real life? View the virtual tour of Mainely Tubs in Scarborough, Maine to see their Mattertags in action.
Mattertags aren't the only great way to use a Matterport virtual tour. In this article, we have other great tips for you.
We would love to talk to you about scheduling a Matterport for your business!
Fill out the form below and we'll be in touch.