On December 27, 2020, a bill was passed that changed some of the stipulations of Paycheck Protection Program (PPP) loans.  Whether you have only recently applied for PPP or you have been enrolled since earlier in 2020, these changes can open the way for some welcomed opportunities for your business.
How the PPP Flexibility Act affects you
One of the major adjustments has been that only 60% of the loan must be applied to your company's payroll.  This leaves a whopping 40% to be spent on other necessities, compared to the 25% that was allowed previously.
Additionally, what is considered an allowable expense has been expanded beyond utility bills.  Funds can now be used for operations expenditures such as accounting needs, human resources, and software.  This may seem like a minor point on paper, but the inclusion of software allows businesses the opportunity to use their PPP loan to not only stay afloat, but to grow.
Marketing software can keep you on the move
It's become very obvious by now that the pandemic has changed the way many customers shop.  One of the biggest challenges has been keeping in step with the shifting trends and habits of consumers.  With marketing software, businesses can position themselves to explore new leads and reorganize their efforts to fit the changing market demands.  
For example, with HubSpot you can:
Organize your client base

Simplify social media interactions

Track correspondence with clients

Manage ad campaigns

Set up email marketing

Obtain website analytics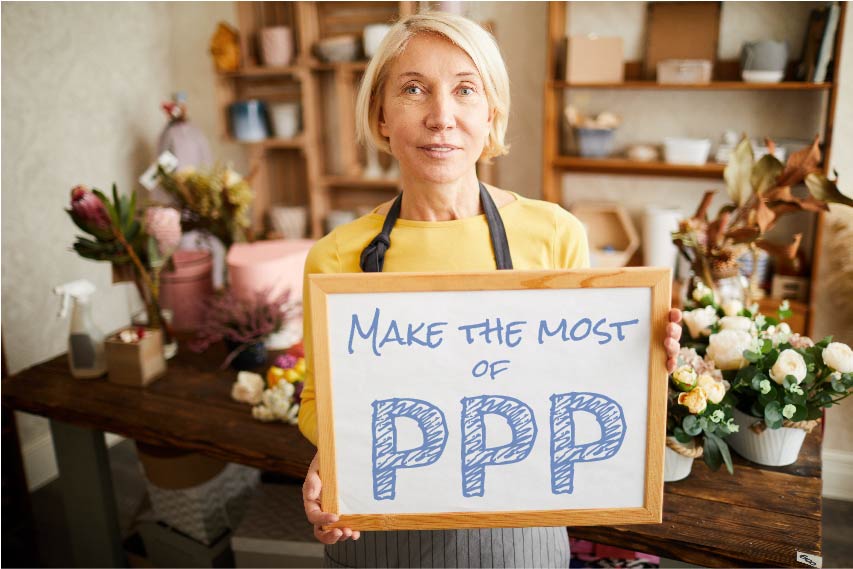 This can be a game-changer for those who have never taken advantage of these resources before.  More than an extra set of hands, HubSpot can quickly become the MVP on your team. Having the cost of the software fall under the acceptable allowances of the new PPP guidelines makes trying out HubSpot an easy investment.
Reach your full potential
Of course, as with any software, there is a learning curve as you take time to become familiar with its features.  Understanding analytics and reaching out to new leads successfully are skills that come with experience.  This may seem daunting to business owners who already feel stretched out to their max, but it doesn't have to be a roadblock to moving forward.
Whether you are new to HubSpot or have been using their services for some time, partnering with a marketing team can help you to reach your full potential.  At Seapoint Digital, we can help you to set up a HubSpot strategy with your individual goals in mind.  If you would like to learn how marketing software can give your business the boost that you need this year, give us a call. We are listed as a Top Financial  Services Website Provider.
Contact Seapoint Digital for your business' digital marketing needs today!
Fill out the form below and we'll be in touch.