When it comes to marketing, affinity insurance groups have unique needs. We've previously talked about some of the strategies that work well with digital marketing for affinity insurance groups, but in this article, we narrow our focus to their needs for social media marketing. Here are 5 important tips to make your social marketing strategy a greater success.
Social Media Tip #1: Be on the platforms that your group uses.
While it's true that Facebook and Twitter are always a good bet, don't neglect the power of Google+ and LinkedIn for marketing to your association. And just as important, be aware of the particular social media platforms that are popular with your association members. Depending on their interests and lifestyle, you may find success with Instagram, Quora, Medium, Snapchat, Pinterest, Vimeo, Periscope, or YouTube.
Social Media Tip #2: Use intelligent hashtags.
Once upon a time, marketers could only use the categorizing power of hashtags on Twitter. Now, you can use hashtags on several social media platforms, including Facebook, Google+, Instagram, and Pinterest. Using thoughtless hashtags can backfire, though, so conduct some intelligent research. Find out what relevant hashtags your member association is using with success. (Their twitter handle will likely be one of them!) Think of words that your association members may be searching for (for example, #UmbrellaInsurance – not #umbrella). Always proofread your hashtags since most spell-check software won't be helpful in this regard. And lastly, capitalize each word in any phrases for easier reading (such as #CharitableGiving instead of #charitablegiving).

Social Media Tip #3: Carefully choose images that speak to your group.
Because social media is largely visual, it is very important to choose not just quality images, but images that relay your message in a compelling way. Because you want your potential client to identify with (even mentally put him or herself in) the image, it is often better to choose a photo that shows its subjects engaged in some activity or with each other, instead of looking into the camera.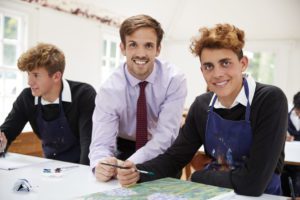 When you are in the process of selecting an image, ask yourself, "Is this image really conveying the essence of the written message it accompanies? Will it strike an emotional reaction in the reader?" To be effective, you should be able to answer "yes" to both of these questions.
Also, remember to check the photo carefully so you don't miss any unfortunate details or safety issues. For example: to accompany a blog post for the Texas Medical Association Insurance Trust, our team selected a photo of a sleeping infant. The image was soft and peaceful – we all loved the innocent look about it. Days later, one of our team members (who was a parent) suddenly realized that the photo, which showed an infant covered with a blanket, would cause a backlash among our client's members. We didn't immediately recognize that the photo violated the American Academy of Pediatrics' recommendations for decreasing the risk of Sudden Infant Death Syndrome (SIDS).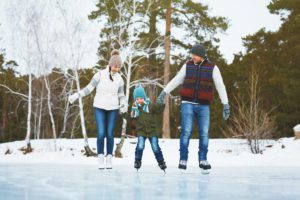 When you review your images, make sure that the photo correctly represents your market. This is especially true if your association group is based in a particular location. Could the photo really have been taken in your target market's area? Check backgrounds for geographic identifiers, seasonal identifiers, traffic orientation, and other details.
Finally, don't forget to represent the ethnic and racial diversity of your market. It can at times be a challenge to find diversity in stock photography, but the extra work will prevent giving offense to your potential clients.
Social Media Tip #4: Show your company's humanity.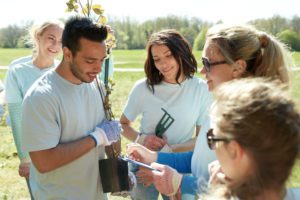 Don't forget the value in showing your association members that your team is made of people too. Post good-quality, flattering photos of your team members during their workday (but be sure to cover any confidential information on desks or screens before you take photos!). Celebrate work anniversaries and other awards on social media. Let your community members know all about the charitable and other volunteer work that your team members participate in. In this way, you can compete with independent and local insurance agencies who are vying for your members' loyalty.
Social Media Tip #5: Be brief, compelling, and personal.
While you should be broadcasting your marketing messages in a confident way, remember that your association members are busy people, and your messages on social media should be brief and to the point. Don't meander through your thoughts or take 30 words to say what you can effectively communicate in 10 words. At the same time, present your messages in a positive way that will grab your reader's attention. One of the best ways to do so is to speak directly to the reader and show that you can solve their problem, make their life easier, prevent certain difficulties. The adage "what's in it for me?" is still very relevant when composing social media messages.
For affinity insurance groups, a social media marketing strategy is a powerful way to present your message to your followers and potential clients. It requires careful planning and great attention to detail. If you have questions or concerns about your group's social media needs, we would be happy to discuss them with you. Reach out to us or download our latest case study on our successful marketing campaign that won Best of PIMA for 2017.
Does your team need help to effectively reach your members and increase leads? Let's start a conversation. We'd like to show you how Seapoint Digital can supply the expertise to aid your affinity insurance group.